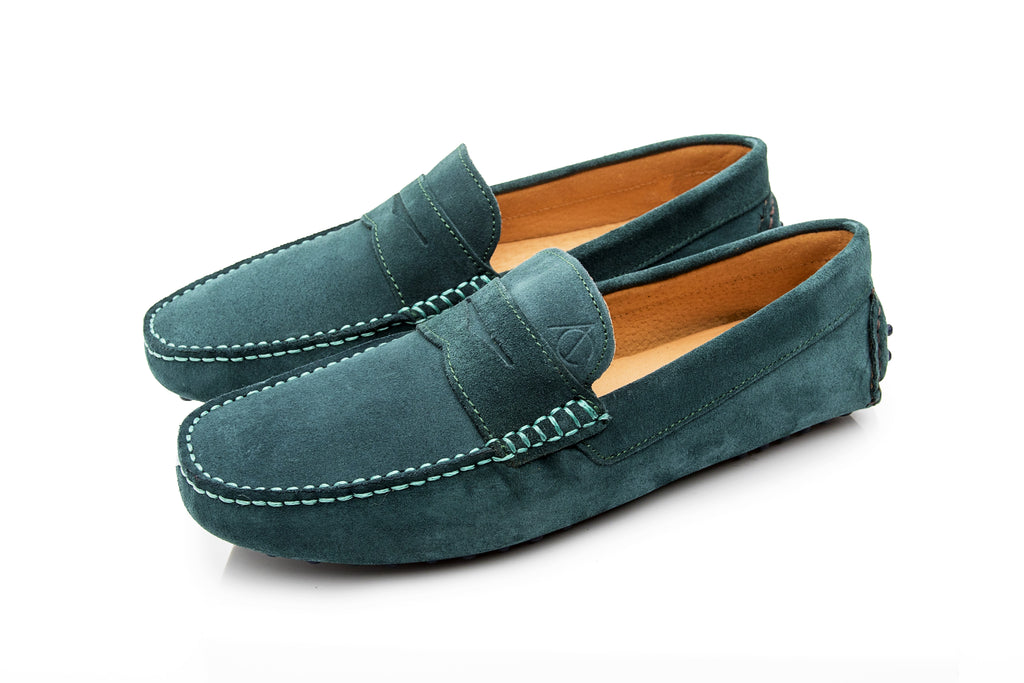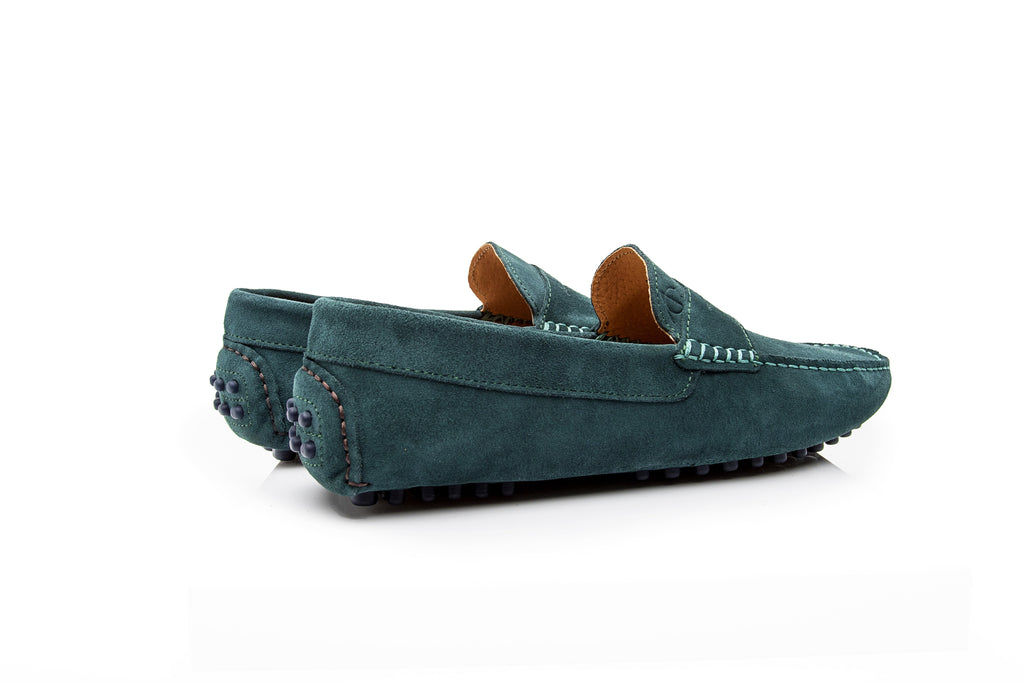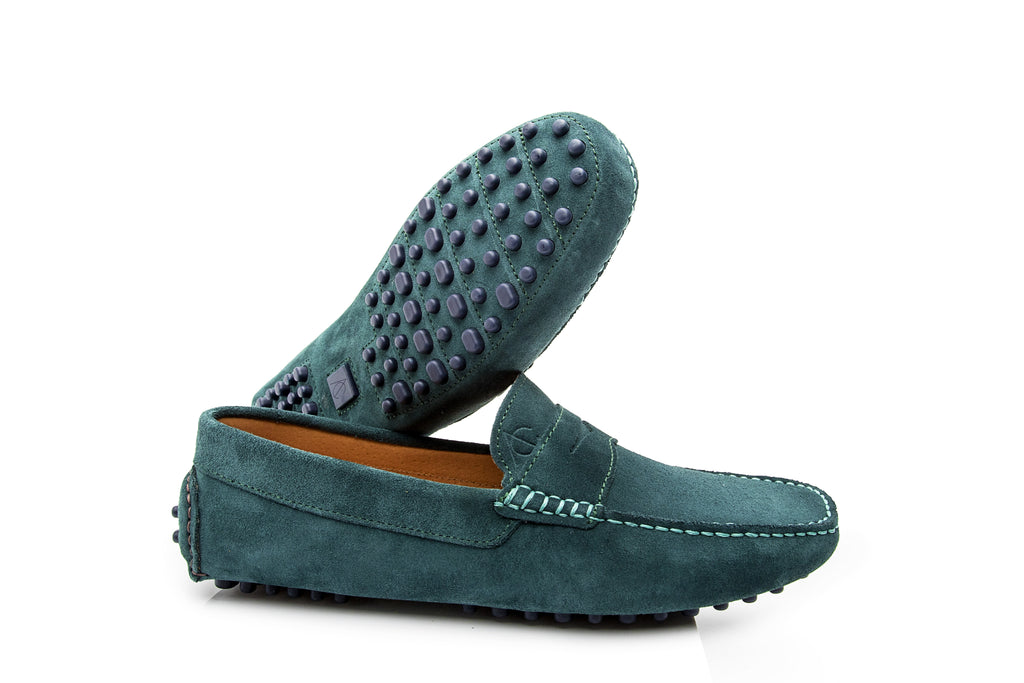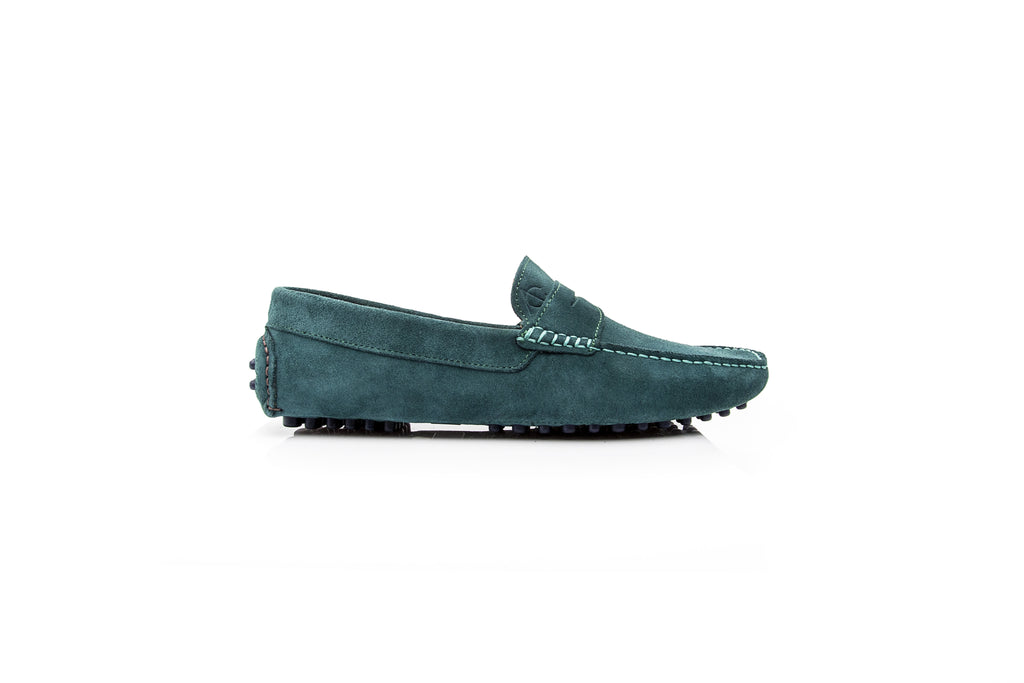 $90.00
Graham- Green Driver
Driving Loafer
Meet the perfect driver. A timeless casual classic with exposed hand stitching and a rubber pebble sole crafted to perfection. This driver will have you looking at your best no matter the season. Drop your office-wear and get comfortable with these drivers. 
Details:
100% green suede upper
Hot-stamped monogram
Green suede mask strip 
Rubber pebble sole
Hot-stamped monogram
Shipping:
Free shipping both ways, and not to brag but we're pretty fast too! 
Returns:
Free return and full refund: If you are not 100% happy with your purchase, you can return your shoes for a full refund! 
Penny Loafers| Boat Shoes| Drivers 
Shoehorn:  Use a shoehorn as this will preserve the back counter of your shoe. Even better, you can avoid the unwanted creases that form from forcing your foot into shoes. 
Suede Brush: Brush the tips and backs of the shoes.
Espadrilles
The beauty of these shoes is that they are versatile. That being said these bad-boys require minimal care, just keep them clean and dry.