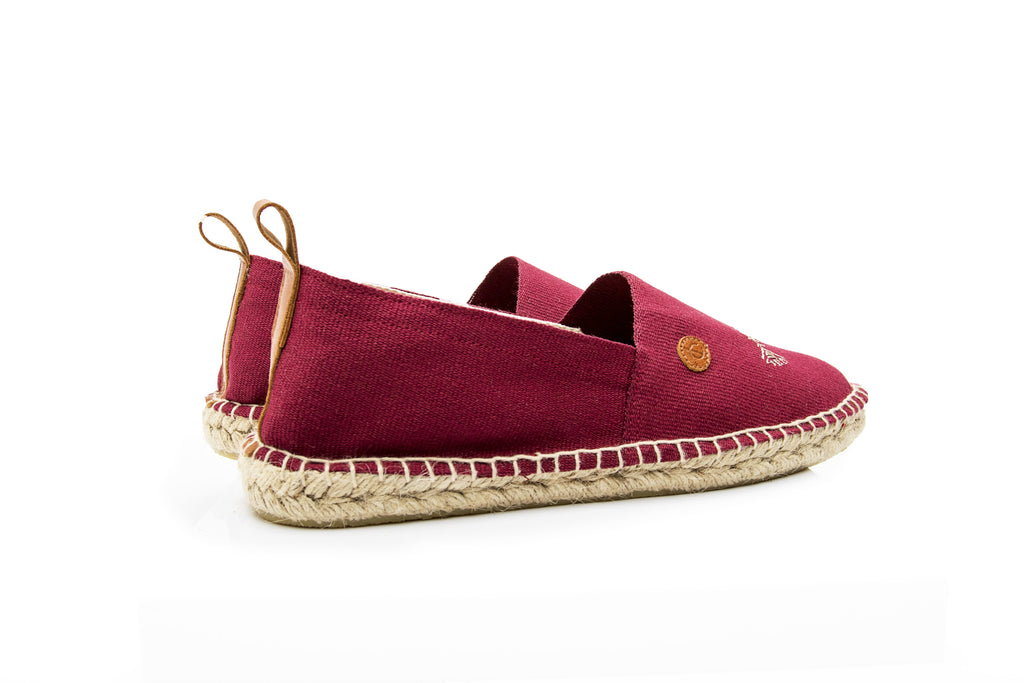 $60.00
Chase
The Espadrille 
Meet  the perfect espadrille. This Mediterranean classic is handcrafted to perfection. It is the shoe that the Spanish footwear industry was built on, there is a reason it still lives on today.  The jute inner sole is made from the best jute rope and the upper is hand stitched to perfection. Slip into one of these comfy espadrilles for that laid back casual look. 
Details: 
Red wine textile upper 
Discreet fishbone embroider on tip 
100% jute inner sole
Rubber sole for extra durability 
Signature back leather strip with a finger loop for ease when putting on
Shipping:
Free shipping both ways, and not to brag but we're pretty fast too! 
Returns:
Free return and full refund: If you are not 100% happy with your purchase, you can return your shoes for a full refund! 
Penny Loafers| Boat Shoes| Drivers 
Shoehorn:  Use a shoehorn as this will preserve the back counter of your shoe. Even better, you can avoid the unwanted creases that form from forcing your foot into shoes. 
Suede Brush: Brush the tips and backs of the shoes.
Espadrilles
The beauty of these shoes is that they are versatile. That being said these bad-boys require minimal care, just keep them clean and dry.